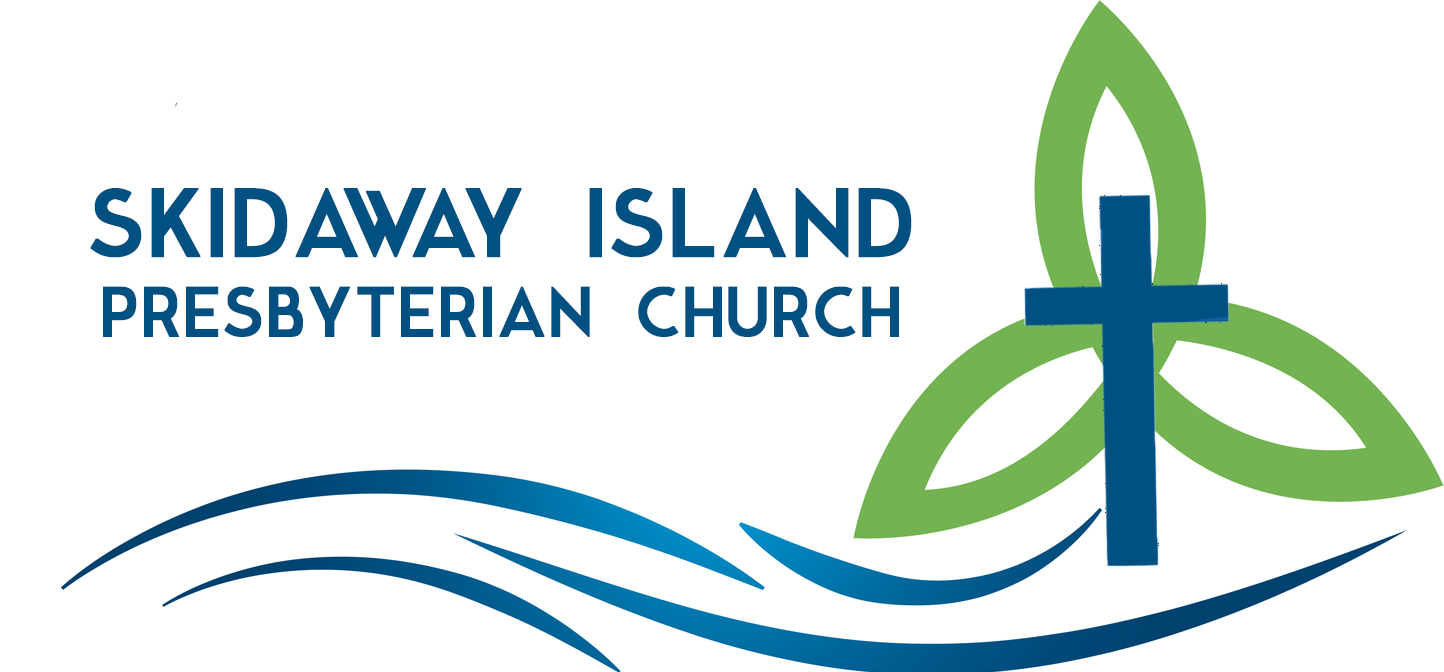 A New Logo
The Session of Skidaway Island Presbyterian Church has adopted a new logo for our congregation.  The logo includes our name, wavy lines representing water, the cross and the sign of the Trinity which together form a tree.  The colors are green and blue. This logo has a fresh look and also helps show growth and vitality and will make a wonderful springboard into our next forty years.  In addition, the logo also looks crisp and clean in black and white.
Theologically and Biblically, there is much to ponder in this logo.  The cross and the symbol for the Trinity reflect the truth of orthodox Christianity.  Protestants, Roman Catholics and Eastern Orthodox all hold to essentials as taught in the incarnation of God in Jesus Christ (as represented in the cross upon which he died) and in the triune God (Father, Son and Spirit).  This logo reminds everyone what it is that we believe.
The water is also an important part of the logo.  After all, we worship on an island, surrounded by water.  In the logo, the waves on the water create flow reminding Christians that we are a movement. Early Christians were known as "The Way" because following Jesus is a "way" of life. Water, which is essential to life, is also a major theme throughout Scripture.  In Genesis, at Creation, God separates water and dry land.  Jesus offers the woman at the well the "water of life."  We enter the church through the waters of baptism.  And at the end of Scripture, we learn of a river that flows through the New Jerusalem, watering the trees of life.
The tree is another important symbol as seen throughout Scripture.  The tree of life is in the Garden of Eden. Such trees are also present by the banks of the river in the New Jerusalem in the last chapter of Revelation.  We live on an island with trees and the symbol in our logo reminds us that we are planted here to grow and flourish.
The Session also officially adopted "Reflecting the Face of Jesus" as our official motto.  We will continue to use it along with the pen and ink drawing of our church in places such as bulletin covers.  The logo will be used on the back of all publications and business cards.  In time, it may be used on shirts, signs and banners, cups and other such places.