Jeff Garrison
Skidaway Island Presbyterian Church
Mark 8:11-21, 27-31
December 3, 2017
This is a beautiful season as lights pop up around the neighborhood. I'm not much for over-top-decorations. We're not the Griswolds.[1] But I do like to see lights. Especially simple decorations that seem to pierce the darkness of the season. On the southern end of the island, a number of people have small trees in their yards which back up to lagoons. These trees are lighted and then they reflect off the water. It's something to behold. Looking at the reflections shimmering in the water, I pause to think of my own reflection of Jesus. I encourage you to do the same. Do our reflections pierce the darkness and offer hope?
Advent is a season for preparing for Christ's coming. It's comforting to think about Jesus' first coming, the nights he spent in a manager as angels sang to shepherds and a mysterious star summoned the wise men. While Jesus started in a humble estate (and it's important that God becomes a human), we can't remain focused on that child sleeping on the hay. The Jesus we're to follow doesn't stay in the manger.
This Advent Season, we're going to spend time with Mark's gospel and struggle a bit with just who is this Jesus we're called to follow. Mark doesn't have a nativity narrative, like Matthew and Luke. Perhaps it's because he wants to pull us away from the sleeping child to the man from Galilee. When Jesus first came, he surprised those he called and can still surprise us.
Today, we'll begin this journey at the middle of Mark's gospel, where we see people demanding Jesus for a sign. But will a sign make any difference? Let's see… Read Mark 8:11-21, 27-31.
          "If I can only have a sign, I'd believe…"Are we any different that the Pharisees? We want to be assured. We want to know if we're on the right trail.
The Pharisees demand for a sign came on the heels of Jesus' second feeding miracle (4,000 bellies filled with just seven loaves). Is that not a sign? Why is it that those who have front row seats to the greatest story on earth have a hard time believing?[2] And how about us? We don't have a front row seat.[3] What do we need to trust Jesus?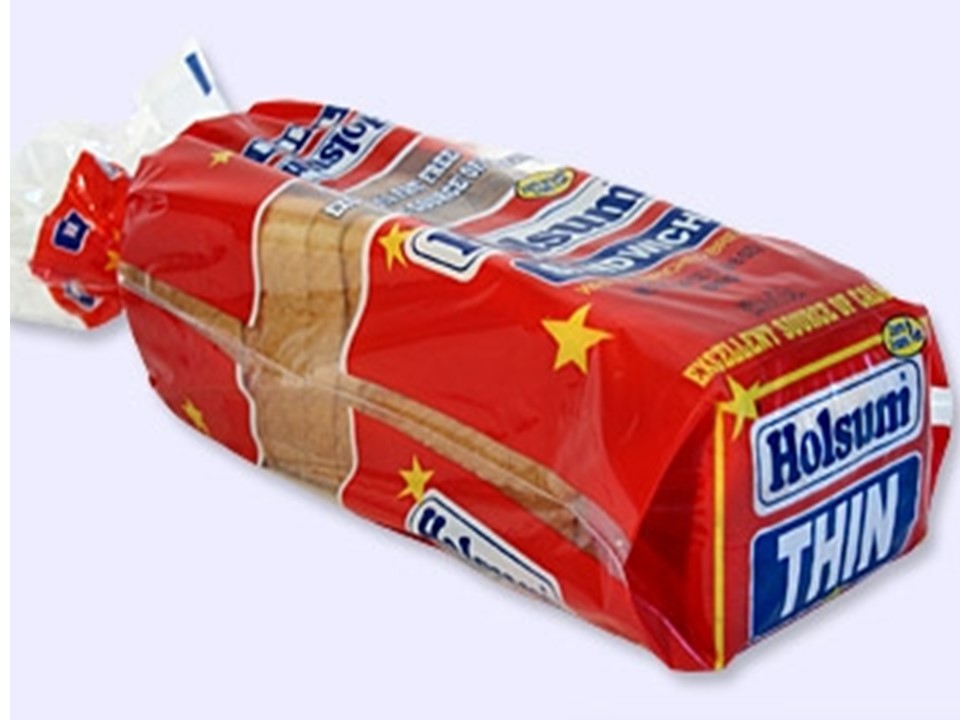 And it's not just the Pharisees. The disciples don't get it either. When they leave in the boat, sailing across the lake, someone forgot to pack dinner. There is only one loaf.  (Interestingly, we're left to wonder if Jesus is this loaf. After all, he's the bread of life.[4]).
As they sail, Jesus warns the disciples about false teachings, and the disciples are only thinking about their growling stomachs. In the ancient world, yeast was used as an illustration of sin and evil, that starts small and grows and corrupts. It's kind of like how we say, "One rotten apple ruins the barrel." But when Jesus mentions yeast, instead of thinking about corruption, the disciples think about bread.
Now, the text doesn't tell us this, but I can envision Jesus standing in the middle of the boat, he's got his sea-legs on, shaking his head. Then, after a deep breath, he asks, "Why are you talking about having no bread? Don't you understand? Are your hearts hardened? Are your eyes not working?  Are your ears clogged? Did you forget how we fed 5,000 with only five loaves and two fishes,[5] and how we fed 4,000 with just seven loaves?[6] They haven't forgotten. They remember, but they still haven't gotten it. They are still struggling to believe.
       After they reach their destination, we have a healing story, one of a blind man regaining sight. (I skipped that in our reading.) Then Jesus leads his disciples to a gentile city, Caesarea Philippi. This Roman town, built to glorifying Caesar and filled with pagan temples, is away from the distraction of the Pharisees and other religious leaders. Interestingly, Jesus doesn't talk about the prevalent idolatry. Nor does he condemn those who really don't get it, the pagans. Why not, we might wonder, it'd make him and his disciples look good. We should learn from this omission! We take care of our own house first. We pull the log out of our eyes before trying to clean a speck out of the eyes of another.[7]
Instead, Jesus asks the disciples who people are saying he is. Their answer is enlightening: John the Baptist, Elijah, or another prophet. People think that Jesus is someone important. Then Jesus turns the question to them, that most important question we all have to answer, "Who do you say that I am." It's Peter who answers, "You are the Messiah!"
Peter's right, you know. Jesus is the Messiah. Of course, Peter doesn't fully understand what this means. Peter is not going to live up to his bold statement, but that's a topic for another time.
       You know, they're lots of similarities between Christianity and the other great world religions. Our moral teachings are not much different than many of those teachings of Jews, Buddhists, Mormons, Hindus and even Islam. Most all faiths teach honesty and fairness, treating others well and taking care of the poor. As a follower of Jesus, we shouldn't deny these similarities. Our Reformed tradition reminds us of God's common grace given to all, believers and unbelievers.  Even those who do not know Jesus Christ may do good and wonderful things and for that we should celebrate. But there is one difference that separates us from other faiths. Ours is a Christocentric religion. That is, Christ is our center. Our faith is based on the person of Jesus Christ. Our hope is in the life, death, and resurrection of Jesus Christ, the one who was both human and God. God's saving grace is Jesus Christ. God's truth is Jesus Christ.[8]
Our hope is not based upon a philosophy. Our hope is not based on a book, but on the revelation of Jesus Christ within this book. Our hope is not even based upon the church, as important as the organization is for getting the message out. Our hope is based solely on Jesus. And Jesus isn't just a cuddly baby napping among the animals in a manager. That may be a Jesus we can hold in our heart. It's okay to start out there, at the manager. But to follow Jesus means we must leave the manager. We must get up and walk behind Jesus, realizing he may go places we don't necessarily want to go. As soon as Peter identifies Jesus as the Messiah, Jesus shoots holes in Peter's understanding of Messiahship. For Peter, the Messiah is a King, not someone executed like a criminal. The Messiah is a warrior, not the meek Jesus who gives up his life that we might live. As Christians, our hope is in Jesus Christ, it's all the church has to offer. Can we accept that truth? Can we handle it?
        To become a Christian, we must admit our inability to save ourselves and place our trust in Jesus Christ, the Messiah. The second step is logical if we think about it. If we really believe Christ calls us, unworthy as we are, the only appropriate response can be obedience to his will. That is, we become a Christ-follower.
Henri Nouwen, a Catholic theologian, comments on these stages in his Latin American journals. "As soon as I say God exists, my existence no longer can remain in the center, because the essence of the knowledge of God reveals my own existence as deriving its total being from God's." [9]
What Christ asks us to do is to focus our lives on him and not on ourselves. He demands loyalty. He demands obedience.  He demands that we trust him enough that we're willing to take a risk. We're not to seek our needs and glory, nor are we to do only that which is safe. We have to be willing to follow Christ wherever he leads. We can't stay at the manger.
       Think of following Christ from an economic perspective. If you really want to grow a business or to develop a market, you take risks. Our greatest returns, our most cherish rewards, involve risks. If we don't take a chance, we find our competitors leaving us in the dust. If we don't take a risk, we have little growth. It's the same way with us personally as well as with our church. We got to have faith and be willing to step out trusting that Christ is with us. Churches always resist change, but it's a part of taking a risk, of following where we sense Jesus is leading.
         The late Will Campbell, who often referred to himself as a "Bootleg Southern Baptist," was critical of today's church for proclaiming, "Pick up your cross and relax."[10] He's right. We want a safe Jesus, snoozing in the manger. We want to wear a fashionable cross, one that's sanitized, and feel good about it. But Mark calls us to a different Jesus.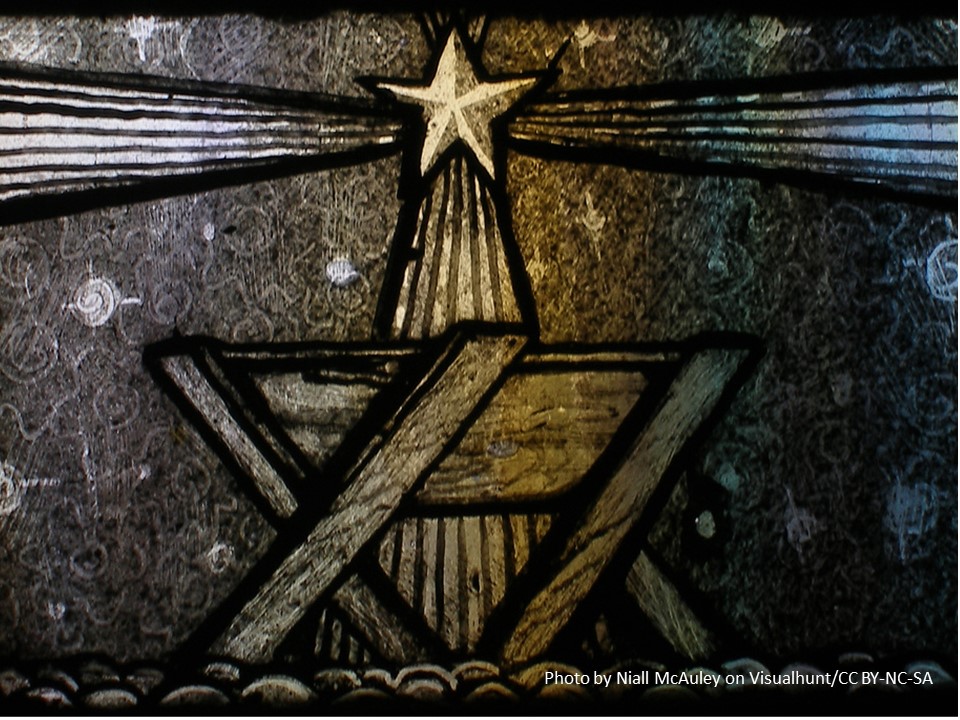 Our faith is not easy. Yet, we've been given a sign. This communion table is the sign.  It's here (pointing to the table), that the man we're to follow, nourishes us for the journey. It's a journey that starts in a manager, but moves on the hard sunbaked path of life to the cross. Are we up to following this Jesus? Are we willing to take that risk?  Amen.
©2017
[1] A reference to the National Lampoon Christmas Vacation movie, (1989) where Chevy Chase, playing Clark Griswold, wants the perfectly decorated house with enough lights it can be seen in space.
[2] The irony here is also found in John 6:30ff. Morna D. Hooker, The Gospel According to St. Mark, (London: A & C Black, 1991), 191.
[3] John 20:29.
[4] William L. Lane, The Gospel of Mark (Grand Rapids: Eerdmans, 1974), 283.
[5] Mark 6:37-44.
[6] Mark 8:1-9.
[7] Matthew 7:3-5.
[8] John 14:6.
[9] Henri J. M. Nouwen, i Gracias: A Latin American Journal (SF: Harper & Row, 1983), 48.
[10] Will D. Campbell, Souls Among Lions (Louisville: Westminster/John Knox Press, 2002), 180.
The idea for this series based on an article by Scott Hoezee, Elizabeth Steele Halstead and Carrie Steenwyk, "Living in Advent: Worship Ideas for the Gospel of Mark," Reformed Worship #89 (September 2008), 6-11.