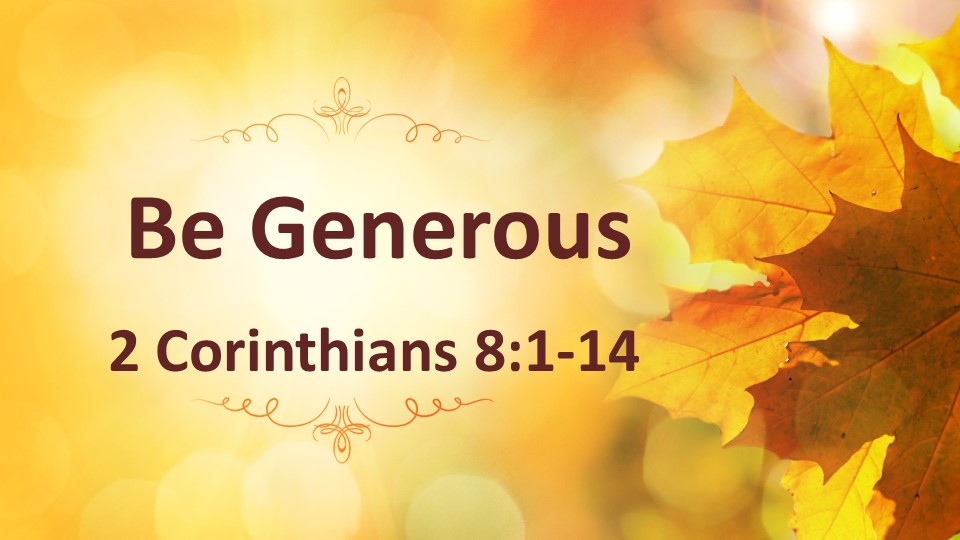 Jeff Garrison 
Skidaway Island Presbyterian Church
 2 Corinthians 8:1-15
November 18, 2018
 Today, I want us to look at Paul's second letter to the church in Corinth. The Corinthian letters show us that conflict within a Christian community isn't something new. Paul addresses many such issues in the two letters that are a part of the New Testament. But in the midst of trying to defuse conflict (against the advice of any fundraising consultant), Paul also issues a fundraising appeal. He leverages the gifts of another Christian community, a poorer community, to challenge the Corinthians.
This is a tough letter. And even though Paul deals with many theological issues, but expresses his desire for the Corinthians to step up to the plate and participate in the global church. He encourages generosity. As we seek to be Christ-like, giving should come naturally.  Read 1 Corinthians 8:1-15.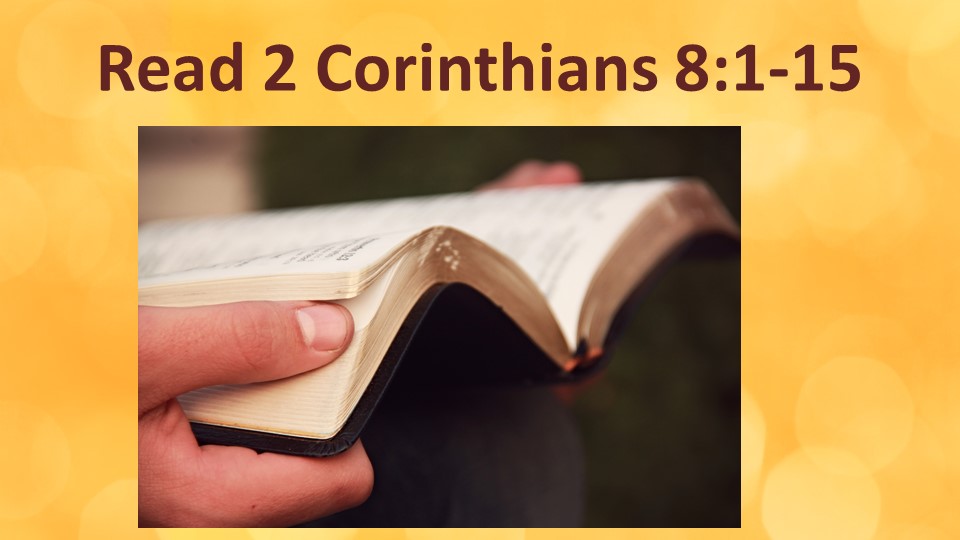 Not long after China began to tolerate religion (I say tolerate because churches and religion aren't exactly encouraged over there and persecution persist to this day), Mrs. Chang, an Chinese-America woman attended a meeting of the Chinese Christian Council.  She had been born in China, but was living in Los Angeles. The meeting was held in Nanjing, the city that experienced horrible atrocities by the Japanese in World War Two.[1]
On Sunday, the delegation split up and attended churches all over the city. Mrs. Chang visited a church across the river, in a poor farming region. She was asked about her church in America and told the congregation about the building project upon which they had embarked. At the end of the service, she was surprised to be called back up front and presented an envelope containing the equivalent of 140 American dollars. She was told this was to be used by her church for their new building. Of course, that much money wasn't going far in LA, but it represented a true sacrifice by some very poor Christians. Their joy at being in fellowship with a Christian from another country "welled up in generosity, and they gave beyond their ability." It also served as a reminder to the church in Los Angeles at what true sacrifice entails.[2]
That poor church on the outskirts of Nanjing sending a gift to its well-to-do sister church in California is analogous to the Macedonians supporting the saints in Jerusalem. And while those rich Americans in Los Angeles may feel shocked or reluctant to accept this gift, to do so would have destroyed the self-esteem of those who gave and perhaps discourage future acts of generosity.
I told you this story before, but it's a favorite of mine. When I was a pastor in Utah and a leader in Presbytery, I spent a lot of time traveling back and forth to Salt Lake City. On this particular evening, I was tired and ready to get home. I'd gotten up before dawn and caught the 6:45 AM flight to Salt Lake City, where I had spent the day in meetings. Finally, I was heading home at 9 PM. I was relieved when the gate attendant finally called my flight and I, along with 20 or 30 others, headed out onto the tarmac to cram into one of those SkyWest Airline cigars. It was the type of plane someone even my size has to duck to get into. I was sitting in the row with single seats. Next to me, across the aisle, was a young girl, maybe three years old. I stashed my briefcase, pulled out a book and began to read. The plane took off, climbing up into the night.
When we reached our cruising altitude, the flight attendant handed out peanuts. I tore into my bag and shook them into my mouth, downing the bag in no-time flat as I continued to read. Then the attendant brought us drinks and I had to stop reading to lower the tray and when I did, I noticed the young girl looking over at me. "Here," she said, smiling and holding out a peanut. I smiled and for a split second thought about shaking my head, "no." After all, this peanut had been in the hands of a toddler. But then I thought better of it. I took the peanut and said, "Thank you." She watched me intently as I threw all health advisories out the window and popped the peanut in my mouth. She beamed, dug down into her bag, and offered me another.
Scripture tells us, "A little child shall lead them."[3] I've discovered that to be true in so many ways. I was glad I didn't squelch her willingness to share. It's good that the same was true for the church in LA as it was Paul receiving gratefully the gifts of the Macedonian Churches.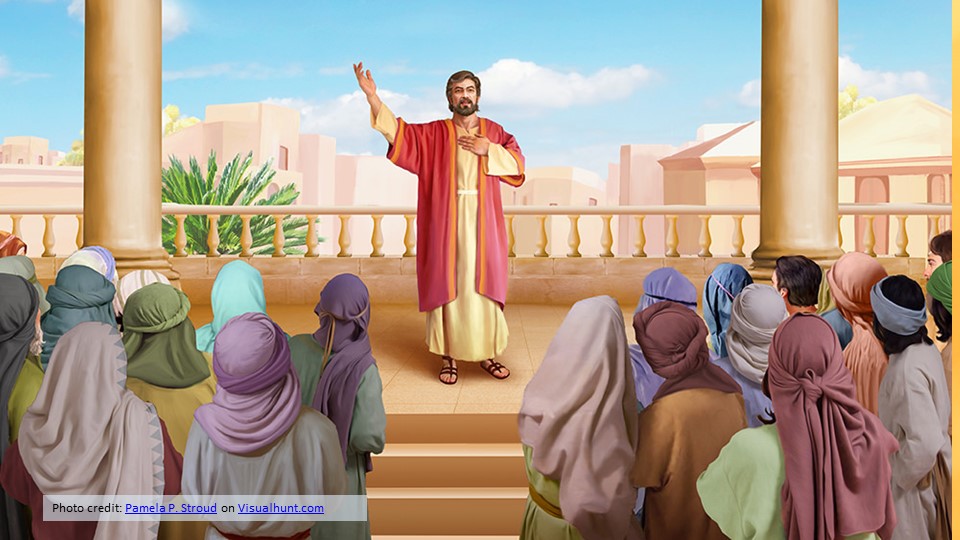 As Paul reminds those in Corinth, "our Lord Jesus Christ, though he was rich, yet for your sakes he became poor, so that by his poverty you might become rich." The foundation of our faith is that Jesus has given to us, even when we are unworthy, therefore if we want to be more like him, if we want to grow into Christ-likeness, we too should be gracious and generous.
In the early and mid-fifties (I know some of you remember the fifties, but I'm not talking those fifties, but the fifties of the first century), the Apostle Paul devoted a significant amount of time and energy to raise funds for the suffering saints in Jerusalem.[4] In Macedonia, to the north of Corinth, he found a receptive ear. Like many Christians of the era, the church in Macedonia was poor. Furthermore, the Macedonians had been through some kind of ordeal; perhaps they had faced strong persecution. But when they heard the need of their fellow believers, they gave generously, begging even for the privilege to give. Listen to this again—they begged for the privilege to give! That's certainly not an attitude we see today and from Paul's surprise, I don't think it was common in the First Century either.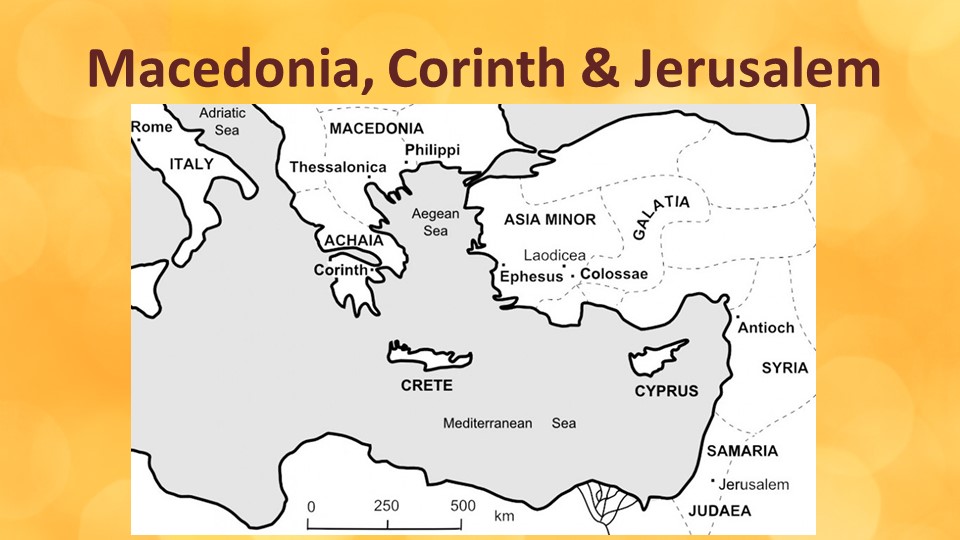 An additional reason that this gift by the Macedonian Christians is so special is that its destination is Jewish Christians, many of whom still maintain their bias against Gentiles. These Jewish Christians aren't overly excited about having Gentiles in the church. This is an example of someone truly giving from the heart and going against what might be their self-interest. In a way, they're like the Good Samaritan.[5] They don't have to help out; after all they're of a different race of people.[6] No one expects them to pitch in, but they do!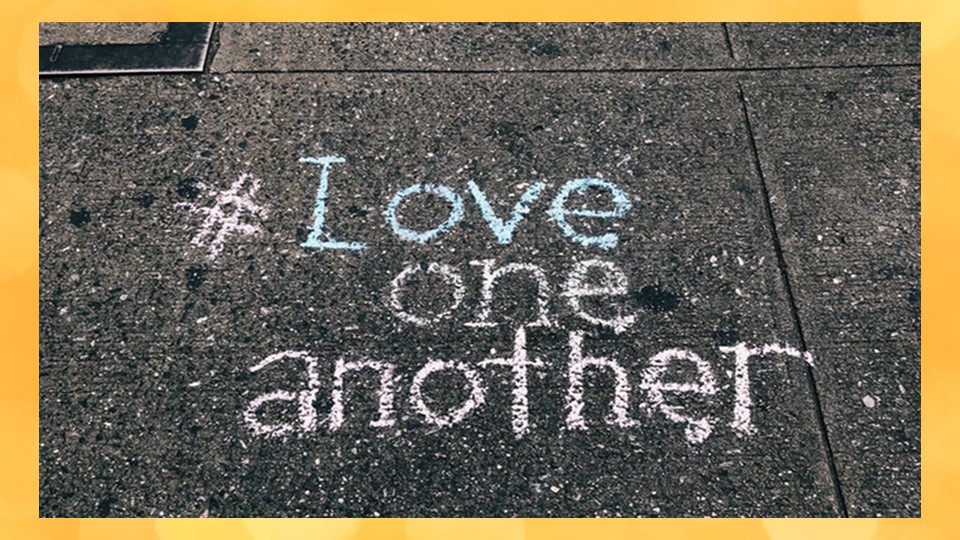 Furthermore, Paul doesn't have to help out those in Jerusalem. After all, they have often tried to thwart his efforts to reach out to the Gentiles. In a way it's almost as if they are helping their enemies. Of course, this is Christ-like living as Jesus demands we pray for our persecutors and love our enemies.[7] And what better example of love than gracious giving to  your enemies during their time of need?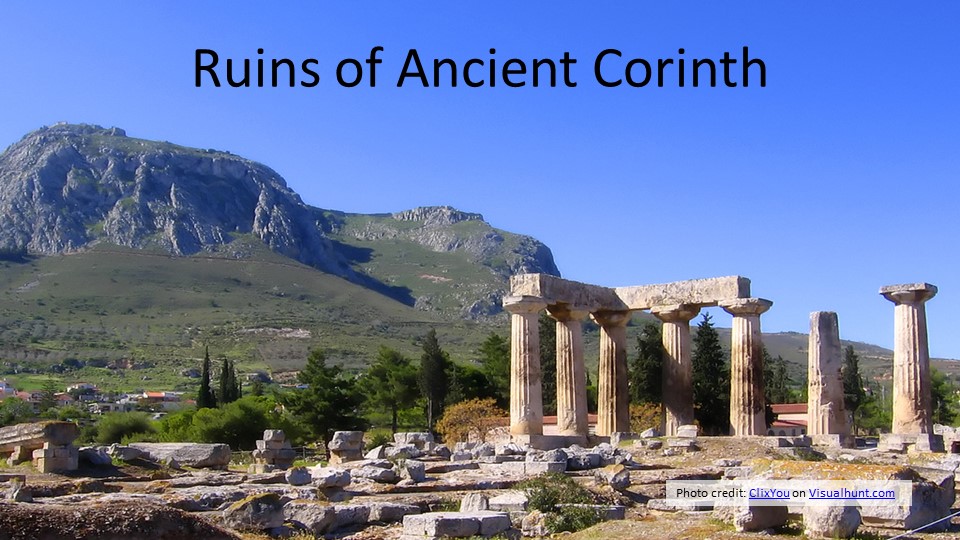 But the Corinthians weren't like the Macedonians. Yeah, they said they were going to give, but they've yet to step up to the plate. I'm sure they don't want to hear from Paul about it. Whoever went out to the mailbox and found the letter with Paul's return address probably mumbled, "Oh, it's him again. What does he want this time?" It appears, from what Paul writes later in the letter, some in Corinth have accused him of profiting from his ministry.[8]
Paul's greatly offended by such accusations, yet he feels the need to encourage the Corinthians to give to help out those in need. Of course, their giving doesn't just help those in Jerusalem, it helps the giver become more Christ-like.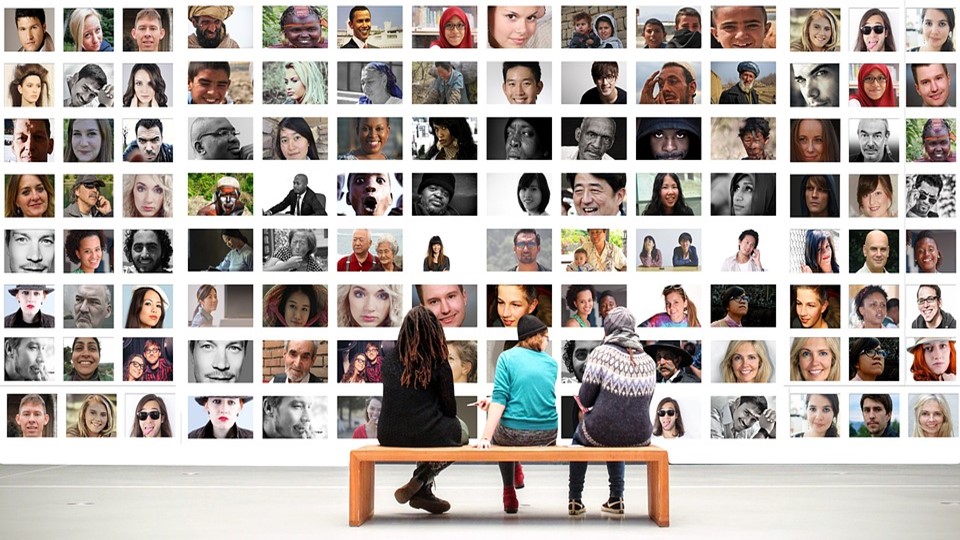 Paul wants the church in Corinth to give, but he's not going to demand it. In verse 8, he tells them he won't command that they give, but he is going to test and see if their love is genuine. Here is a church that excels in most things—faith, speech and knowledge—but do they also excel in love and in generosity? Love and generosity are the tell-tale signs of a Christian. Paul doesn't try to make them feel guilty by saying that God has given it all to you so the least you can do is give back something. That's true. We can never repay God; we can never out-give God. Paul knows he's balancing on a tightrope here as he tries not to sound too judgmental, while encouraging the Corinthians to give. It's hard. By throwing up the example of the Macedonians and by reminding them of the gift of Christ, it's hard for those in Corinth not to feel some pressure. But, as Paul reminds them in verse 12, he wants them to be eager to give. Paul wants them to have a grateful heart. Too often we give for the wrong reasons. Instead of being grateful for the privilege, we grumble inside, feeling it's an obligation.
Paul goes on to remind the Corinthians of a Biblical principle. We're to give based on our abilities. Going back to the law given to Moses, the Hebrew people were reminded that giving should be proportional. That's the foundation of the tithe.[9] Those who have more, give more; those who have less, give less. Everyone gives! When I was running a building campaign a decade ago, the motto we used was "not equal gifts, equal sacrifices."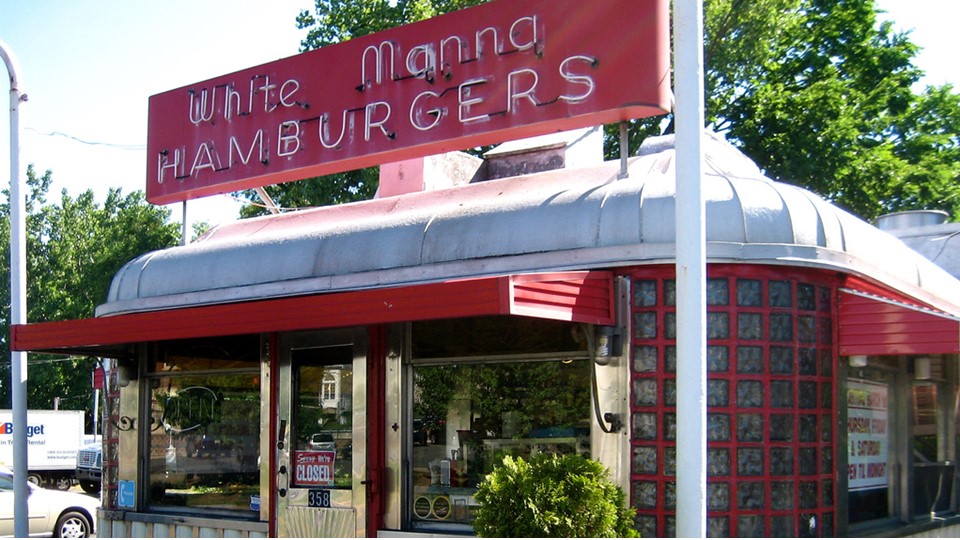 Paul closes this section of the letter with a quote from the Book of Exodus. Drawing back to Israel's experience in the wilderness, Paul reminds them that everyone was given what they needed in the form of manna. Those who did not have enough manna, after their morning collections, found they had enough and those who had more than they needed, found they only had what they needed.[10]
The Corinthians were rich, at least in comparison to other first century Christians. They were the Americans of the day!  Paul wants them to step up to the plate and live out their faith.
Although I know Paul was trying not to shame the church in Corinth to give, I'm not sure he succeeded. It's hard not to feel a bit guilty when you're blessed and others are not. But Paul isn't trying to scold; he wants to remind us of God's abundant love and generosity. He wants us to live God's abundance.
Yes, it is true; we can't out-give what God has given us in Jesus Christ. But we can joyfully participate with God, helping those who are in need and sharing the love that we've been given. And in doing so, we become more Christ-like.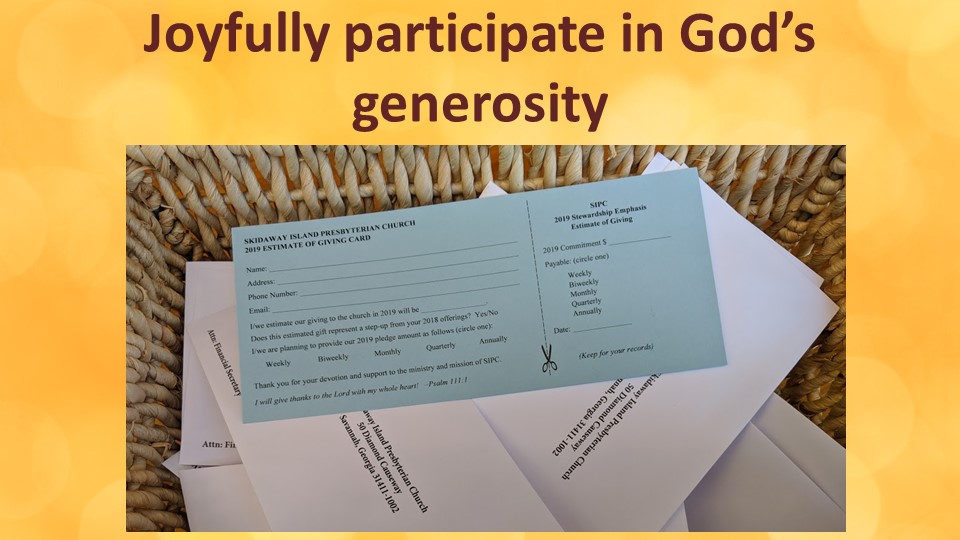 Today, we're asking you to estimate your giving to the church for the next year. As you heard Thom Greenlaw explain last week, we're asking you to consider taking a step up in your offerings. In doing so, you can grow in generosity as you give thanks for how God has blessed you in the past and trust God to continue to bless you in the future? Amen.
©2018
[1] See Iris Chang, The Rape of Nanking (Penguin, 1997).
[2] Heiko A. Oberman, 'Begging to Give" The Christian Century, (June 13, 2003.
[3] Isaiah 11:6
[4] C. K. Barrett, A Commentary on the Second Epistle to the Corinthians (Peabody, MA: Hendrickson Publishers, 1973), 217.
[5] Luke 10:25-37
[6] For a discussion of the differences between Gentile and Jewish Christians and this collection, see F. F. Bruce, Paul: Apostle of the Heart Set Free (Grand Rapids: Eerdmans, 1977), 321-2
[7] Matthew 5:43-44.
[8] 2 Corinthians 12:14-17.  See also 1 Corinthians 9:3-15.
[9] Leviticus 27:30-33; Deuteronomy 14:22-29; 26:12
[10] Verse 15 is a paraphrase of Exodus 16:18