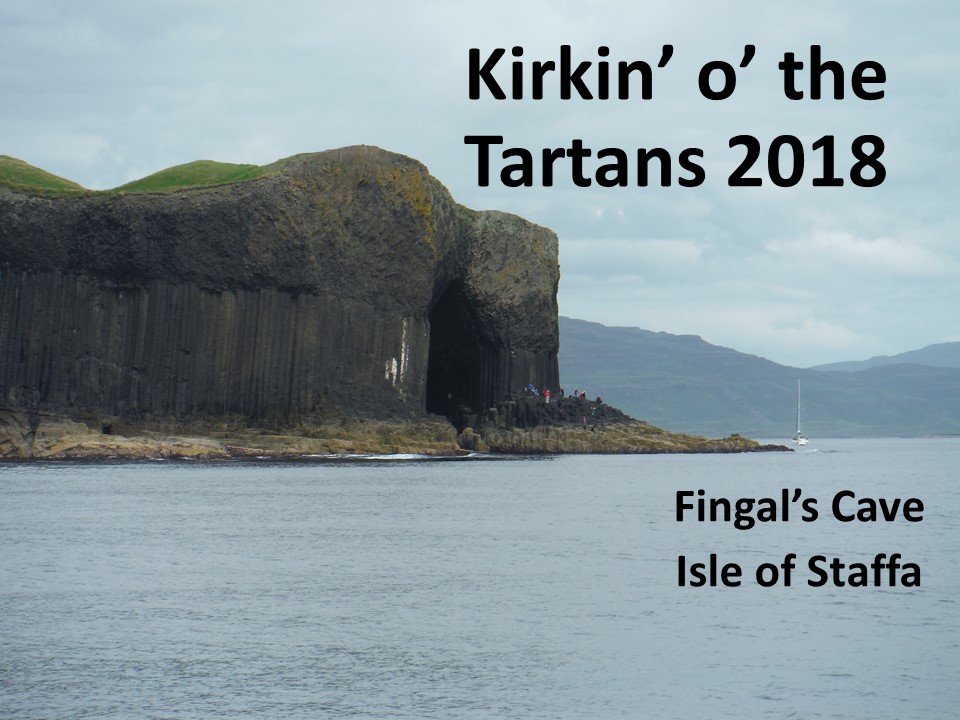 Jeff Garrison
Skidaway Island Presbyterian Church
Psalm 85
April 15, 2018
On this Sunday in which we celebrate our Scottish heritage, let me speak a bit about the Reformation in Scotland. Unlike the Swiss, German and English Reformations that were almost exclusively led by clergy, the leadership of the Scottish Reformation was mostly led by lay leaders within the church. Some of this filters down into the way the Presbyterians are governed to this day, with our emphasis on a church ran by elected elders.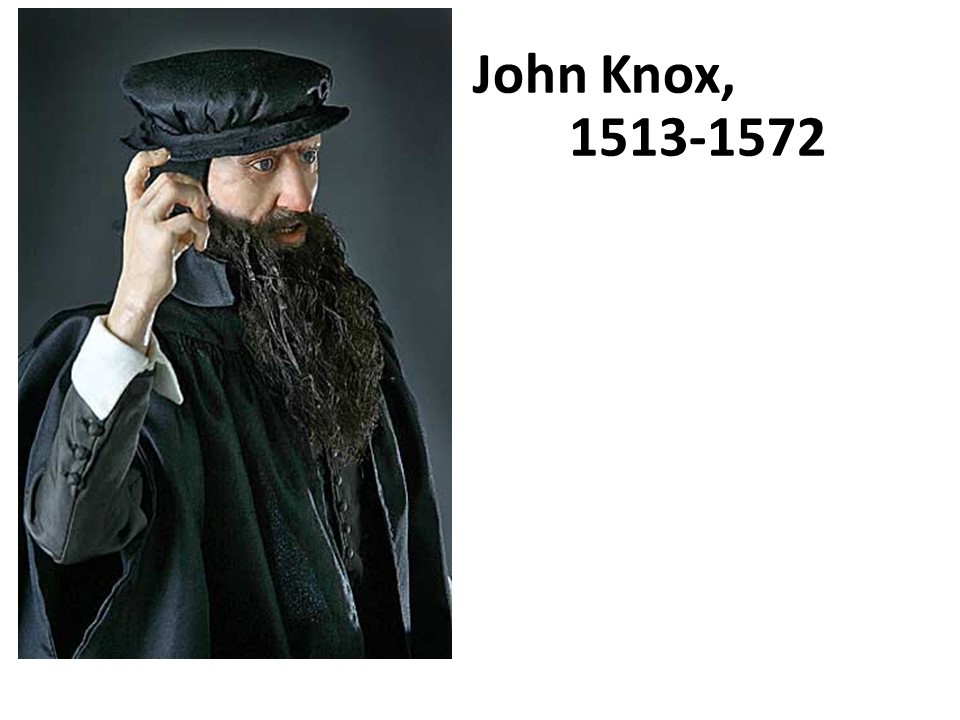 While lay leaders carried out the Reformation, there were those like John Knox, who served as a mouthpiece for the reforms. He was a chaplain at St. Andrews and later a preacher in some of the more influential pulpits of Scotland. Knox may not have been a theologian in the ranks of Luther, Zwingli and Calvin for he only wrote a few minor tracts. Bur he was known his preaching. He was a firebrand who didn't mind pointing the finger at those in need of correction.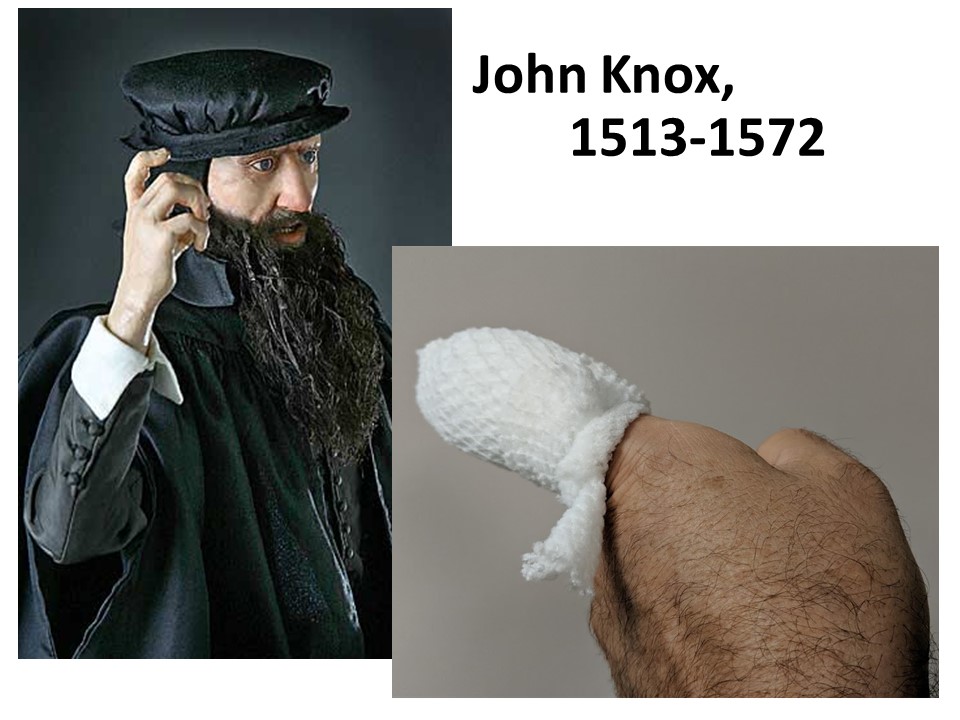 Now, my beard is rather modest compared to the one Knox's wore.  Don't worry, I don't want one like his, for I'd be afraid I'd get it caught in an escalator or fan belt. That said, today I believe I can hold my own with Knox when it comes to pointing the finger.  You've been warned.  Watch out, especially those to my left. (In case you haven't heard, I cut my left pointing finger on Friday and have 5 stitches in it, along with a huge bandage)
Our passage this morning is Psalm 85, a plea for the restoration of God's favor.  Read Psalm 85.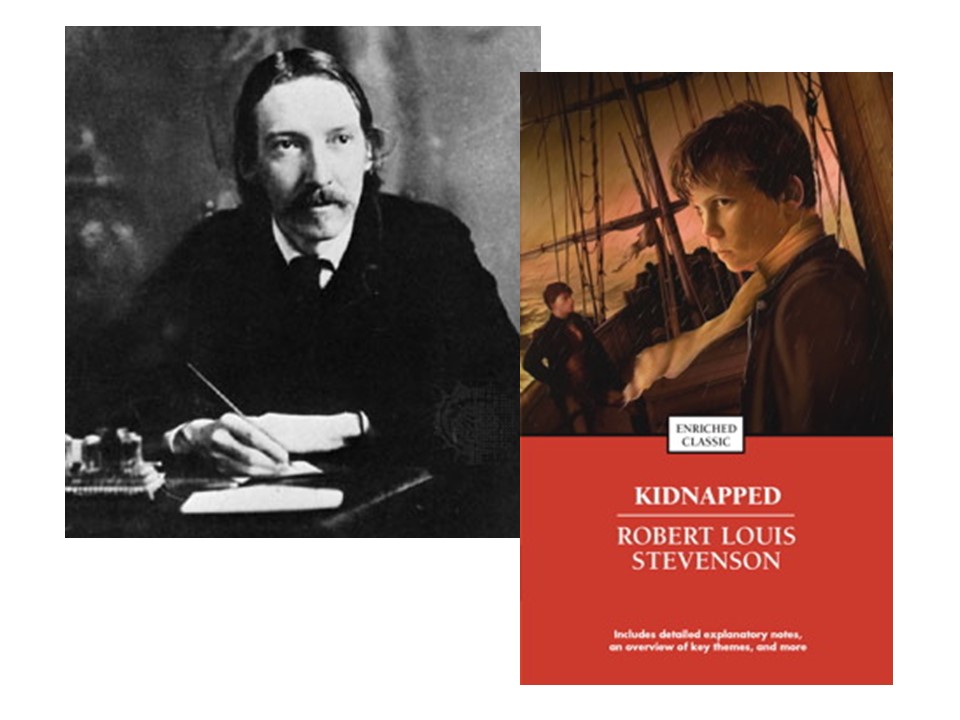 Robert Louis Stevenson's classic novel, Kidnapped, is set a few years after the Scottish Jacobite Rebellion of 1745. In the story, the protagonist, David Balfour, has been "kidnapped."  This was arranged by his uncle who didn't want him to cut into his inheritance.  Balfour is locked up on the Covenant, a brig in Edinburgh harbor, bound for the American colonies. There, he'll be sold as an indentured servant.
Aboard ship, Balfour befriends another passenger, Alan Breck Stewart, who was loyal to the Jacobite cause. Stewart is wanted by the English authorities who now control Scotland. Stewart is able to obtain Balfour released from his bondage. The ship upon which they travel is to make one more stop in Scotland before beginning the crossing of the Atlantic. Having sailed around the north of the country, they make their way through the Inner Hebrides, sailing around Iona and then head inland on the south side of the Isle of Mull. There, the ship strikes a reef and breaks up. Balfour and Stewart team up as they make their way across Mull and then across Scotland. It's a dangerous time, with English Redcoats on the lookout.
As Balfour leaves the Isle of Mull on a ferry for the mainland, they spot a ship at anchor. At first Balfour fears it's an English ship on the lookout for the French, who had supported the Scots in the revolt. But as they come closer, they hear the sound of moaning and melancholy songs as people are ferried to the ship. The ship is bound for the colonies, full of emigrants. "Those on board and those on shore were crying and lamenting one to another so as to pierce the heart," writes Stevenson. They were leaving behind family and friends and their beloved homeland.[1]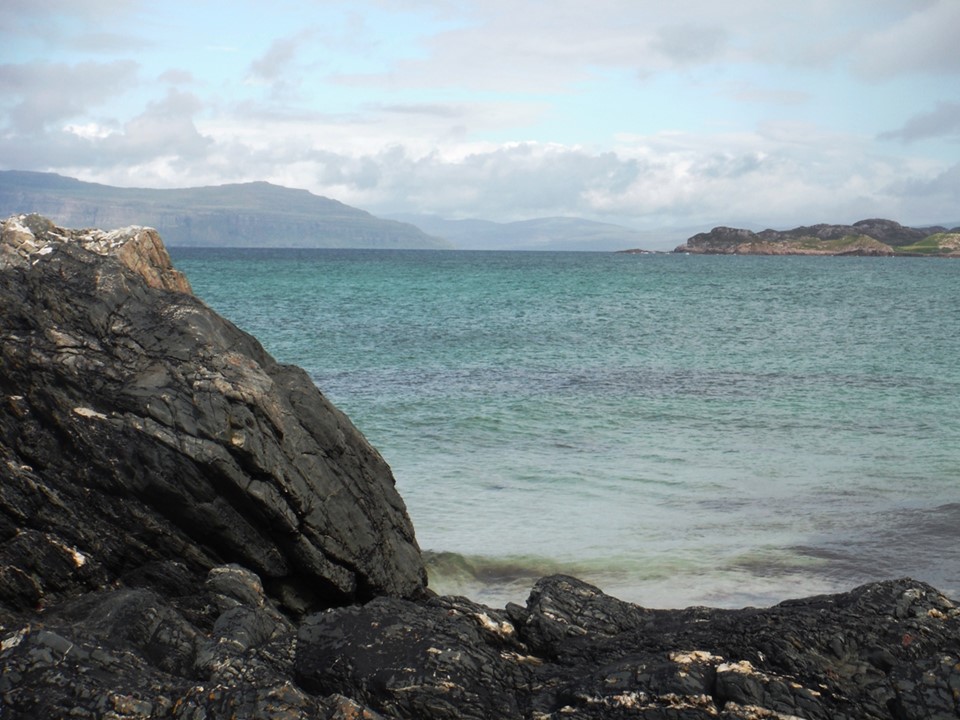 Scotland's history is filled of such accounts of people leaving and heading to other lands to seek their fortune. Scotland, in the early 18th Century, was one of the poorer areas of Europe and especially after the failure of the Jacobite rebellion, people fled. Then came the clearances, which in some ways can be compared to the Cherokee removal in our own country. Those who had lived for generations upon the land were forced off, many of whom headed to the Americas. Today, across the Highlands, you can see the ruins of cottages which once housed those driven off the land. Scotland is such a lovely country. It had to hurt to leave that beautiful land, not to mention their friends and family.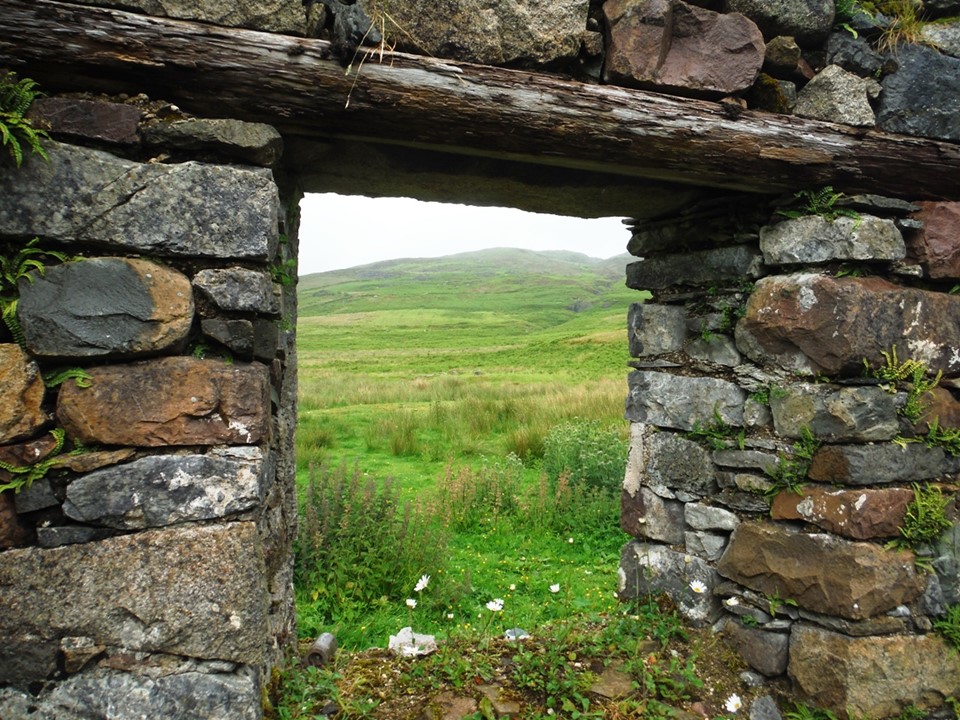 You might be wondering what this has to do with Psalm 85.  There's a parallel.  Although the dating of this Psalm isn't completely clear, the situation described fits the situation during or right after Israel's exile in Babylon.[2] Here you had a nation proud its land of milk and honey, which had been given to them by their God. We see this pride in the first verse where they speak of God showing favor to the land. God restored the fortunes of Jacob who, if you remember had to flee to Egypt due to a famine. There, his descendants eventually became slaves. The Psalm looks back to a time when the people experienced God's mercy. Likewise, those leaving Scotland could have called back happier days, before the loss at Culloden or before the clearances, when they were free to live on the land.
The Psalmist, who begins praising God, changes his tone in verse four. We quickly realize, as we read further, that things are not all pleasant for the Psalmist and his people. Something has happened. The situation is interpreted as the fallout from an angry God. The Psalmist and his people are in trouble. While he sees it as coming from a broken relationship with God, he knows only God can change things. God is the source of his salvation. In verse 6, he cries out for God to revive them if just for the purpose that they might rejoice and praise God. He knows that God is love and begs to experience, once again, that steadfast love.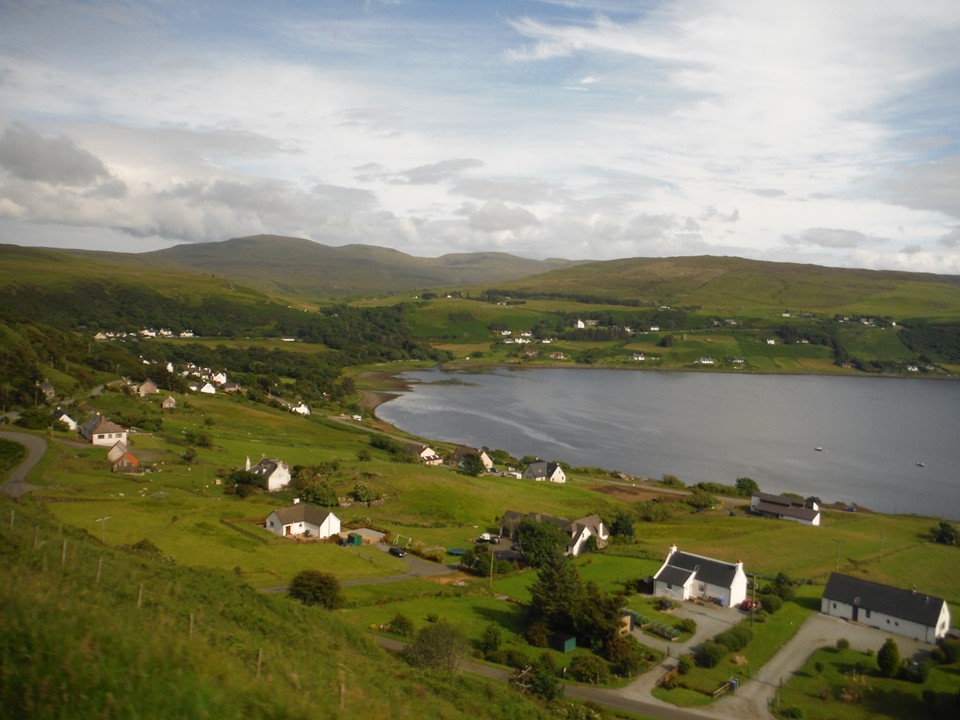 There are things we might take to heart and learn in these opening two sections of the Psalm. The Psalmist knows he can call upon God because God has been faithful in the past.  Having tasted God's goodness reminds him that there is hope. The same is true for us. If we find ourselves struggling, remember back to a time when God was merciful and, in prayer, bring up how you felt then and ask God to intervene in the situation. Pray that the Almighty might once again let you enjoy the sweet taste of his mercy.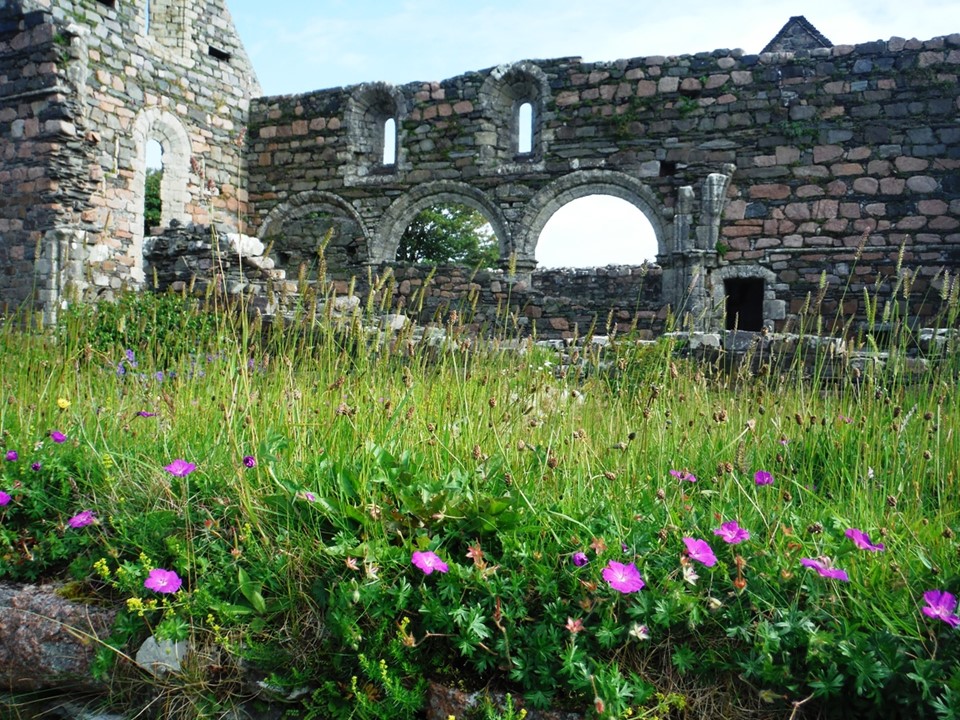 We know life is not always sunny. There are gray days, when we have to move on. There are stormy days in which we trudge. The people of Jerusalem had to move as they were sent into exile. And for those of us of Scottish ancestry, our forefathers and mothers had to leave behind the heather-covered crags and brave ocean storms as they sought a new life. When we find ourselves in turbulent waters it is good to remember what God did for us in the past.  Recalling such grace reminds us that God will remain with us into the future.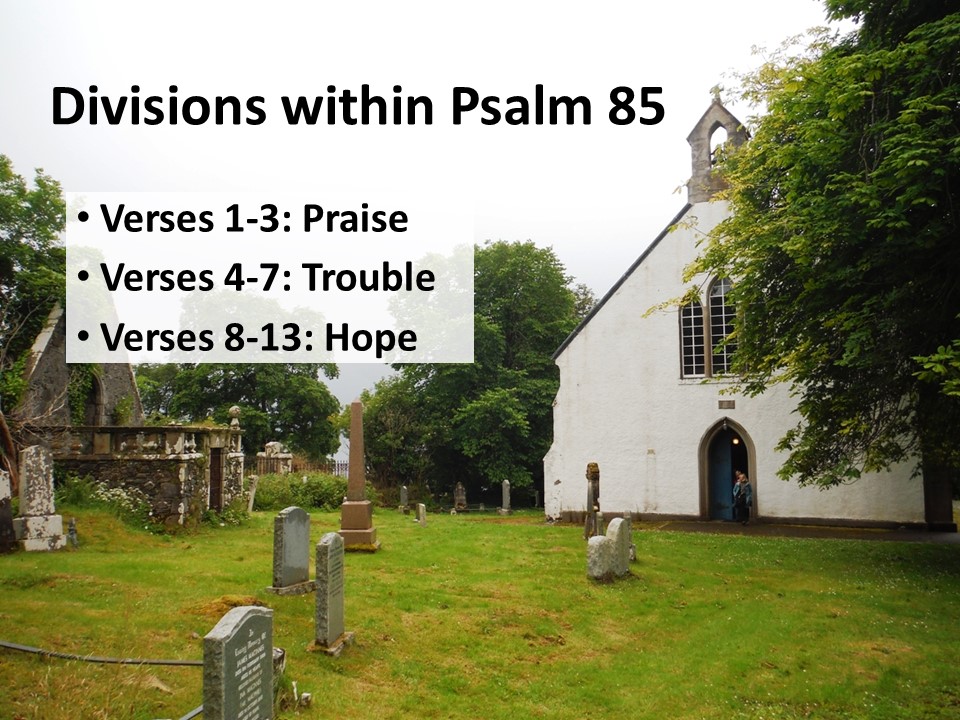 If you look at this Psalm, you'll see the divisions to which I refer. Verses 1-3 recall what God has done in the past. Verses 4-7 reminds us of the presence troubles for which we need God's help. In verse 8, the Psalm takes another turn.
For a moment put yourself back in time, back before the coming of Christ. The Book of Psalms was the worship book of the Hebrew people. Imagine in worship, one group of the gathered (let's say those to my right) reciting what God has done for them in the past. Then, those on the other side (to my left) cry out in response for deliverance from their current troubles. The liturgical breaks are easy to see in this Psalm. Now, the Psalm could have ended at verse 8, but we'd been left wondering what will happen. So it continues. An individual steps out from the gathered congregation in verse 8 and shouts: "Let me hear what God has to say." In the next two verses, he expresses confidence that God will speak, that God will act.
This individual then, beginning with verse 10, provides a beautiful eschatological description of the world to come.[3] It's a time when love and faith meet, when righteous and peace kiss, where faithfulness springs up from the ground like a fountain while righteousness looks down like the sun.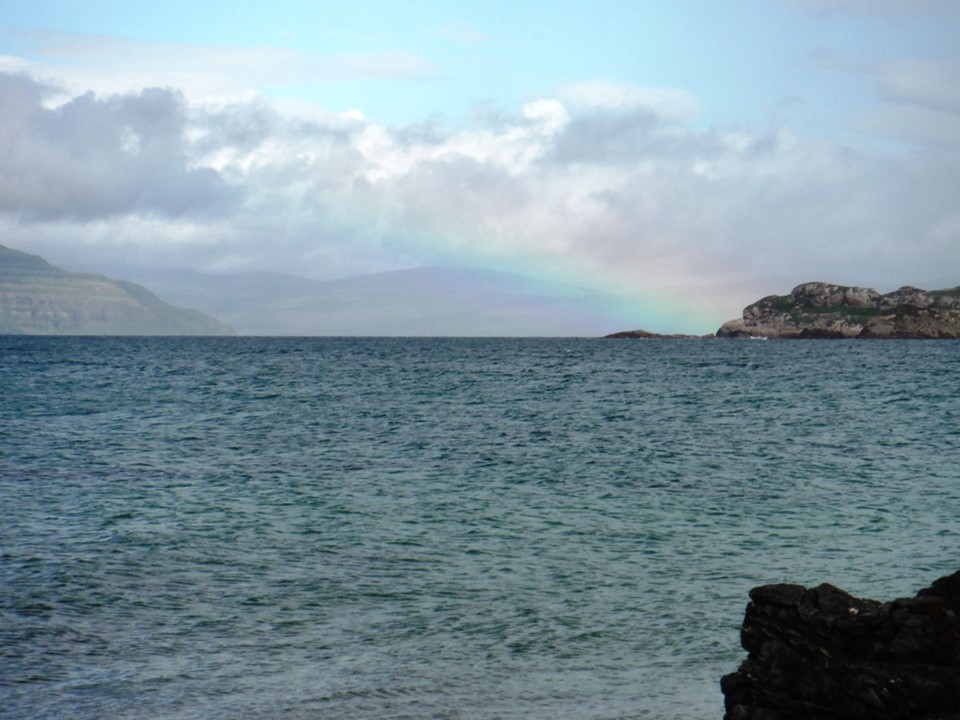 We need visions of hope like this today, with our complex problems. We long for peace in places like Syria, but we also realize that there is a justice issue. Peace can't be brought by a tyrant gassing and killing his opposition with little regard to the death of children and innocent. That's peace through elimination and it never works! Slalom, this Old Testament word translated as peace, is more than the absence of conflict. It's a marriage of peace and justice, it requires harmony and righteousness. And we have such a vision in the closing verses of this Psalm.
The hope of salvation in this Psalm and within our faith is not in our abilities to wage war or to achieve great things. Our salvation can only come from God who chose us. If we depend on our own deeds of righteousness, we will be sadly disappointed. But if we place our hope in God, as revealed in Jesus Christ, we shall prevail and be given the strength to endure any hardship.
The Israelites endured hardships yet provided the setting for the birth of the Messiah. Our Scottish ancestors endured hardship yet many thrived in the New World.[4] We, too, will endure hardship, but God is faithful.  One day all of us, all the elect, will enjoy the promise offered in this Psalm. Until then, we continue to trust.  Amen.
©2018
[1] Robert Louis Stevenson, Kidnapped (1886: Oxford, UK: Oxford University Press, 2014), 97-98.
[2] While acknowledging the appeal of the Psalm as post-exile, Weiser makes the case that it could have been pre-exile.  I suggest it could have also been during the exile. See Artur Weiser, The Psalms: Old Testament Library (Philadelphia: Westminster, 1962), 571-572 and http://seachurchesmedia.org/seachurches/wp-content/uploads/2014/07/Day-126-PSALMS-OF-THE-EXILE-Psalm-44-Psalm-74-Psalm-79-Psalm-80-Psalm-85-Psalm-89-Psalm-102-Psalm-106-Psalm-123-Psalm-137-September-19.pdf
[3] James L. Mays, Psalms: Interpretation, A Biblical Commentary for Teaching and Preaching (Louisville, KY: John Knox Press, 1994), 277.
[4] See Arthur Herman, How the Scots Invented the Modern World, (New York: Random House, 2001).