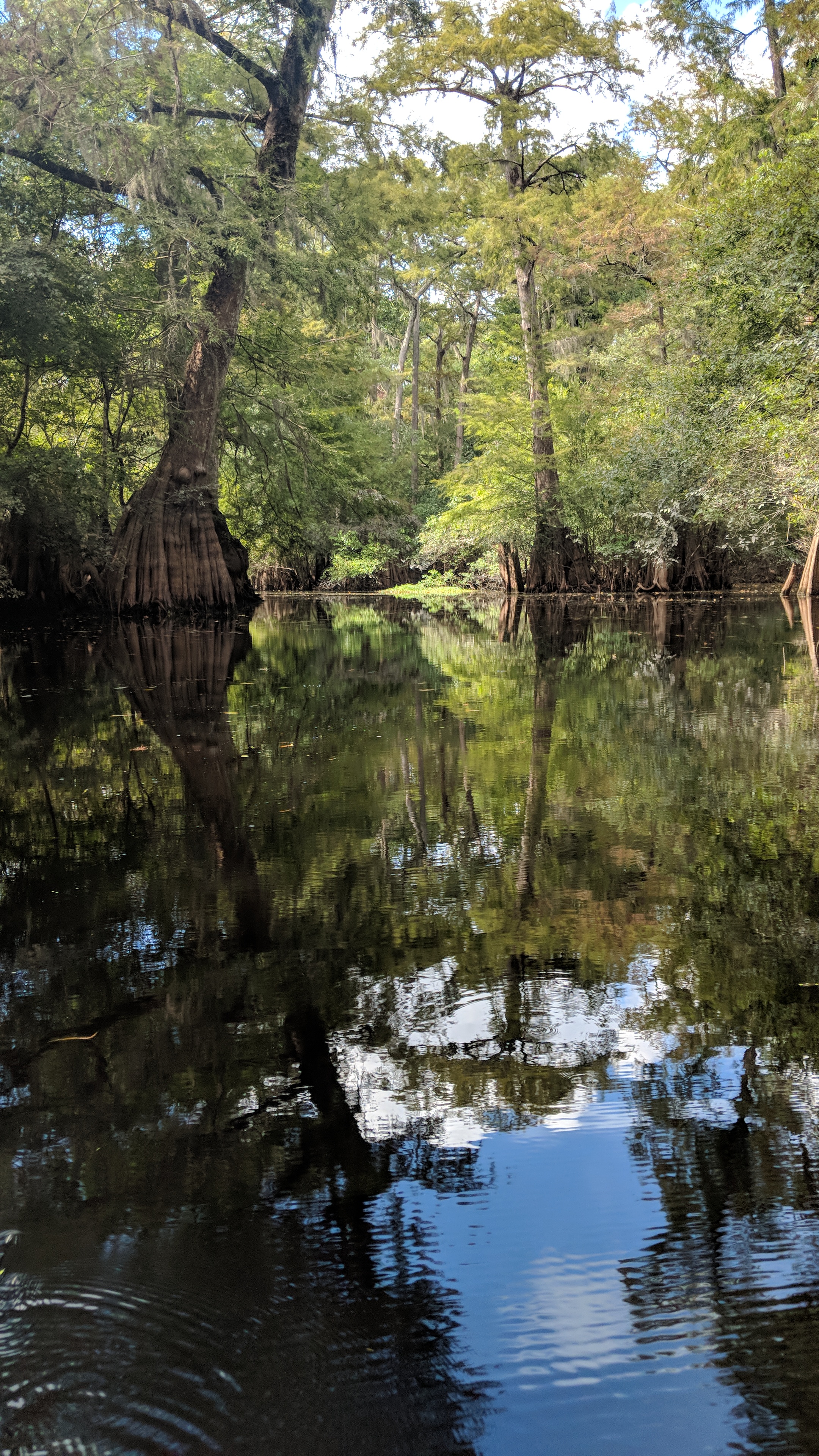 Last week, I spent three days at New Ebenezer Retreat Center, which is located near Rincon, about an hour west of her. I spent the time planning sermons for the coming year, some writing, and some reading. But since the center is located at the confluence of Ebenezer Creek and the Savannah River, I took a kayak with me and spent some time on Ebenezer Creek. While I paddled part of the creek before, this was the first time I was able to be there by myself and I wasalso able to paddle some new areas.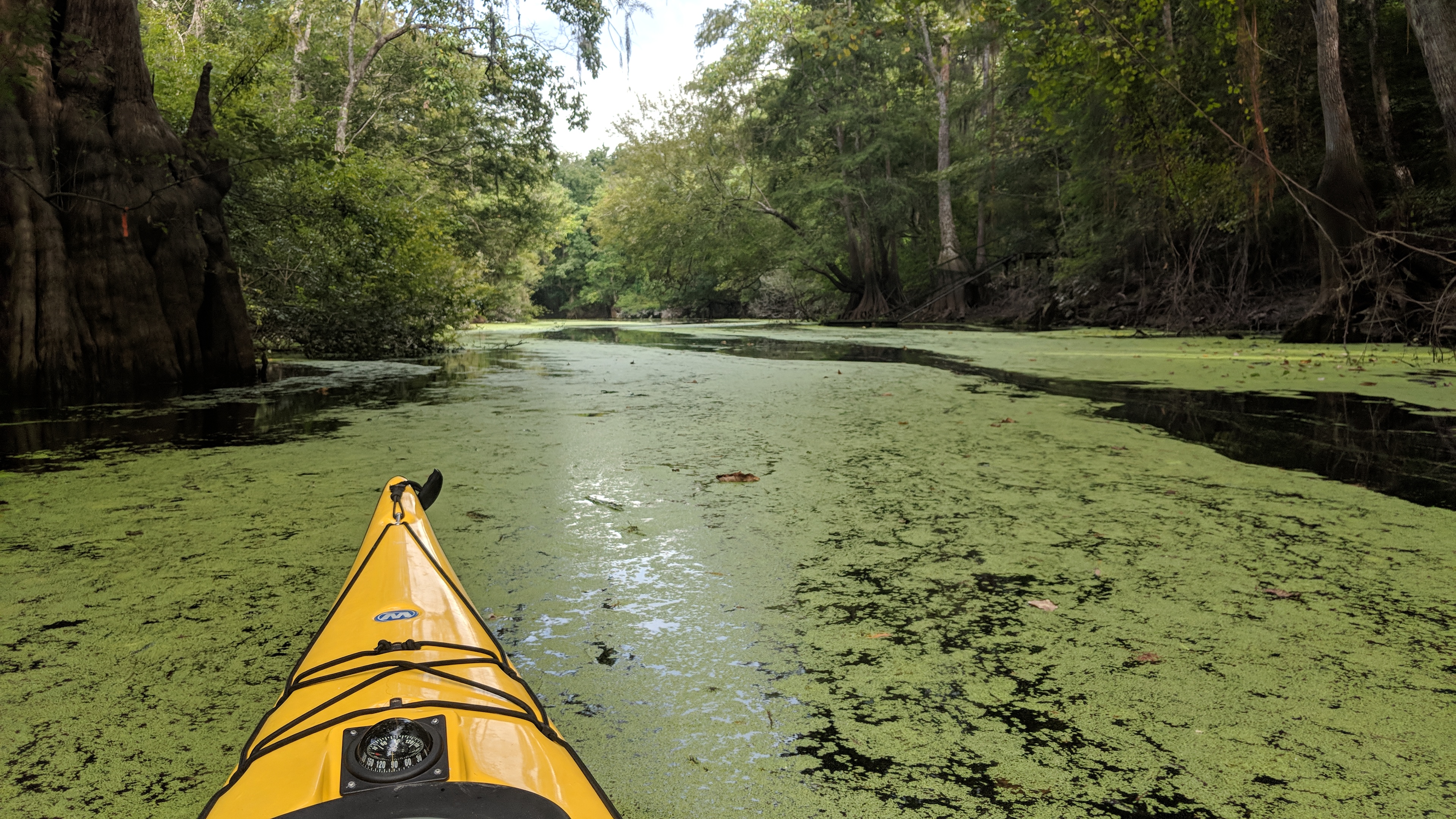 I set my standard to do 8 hours of work, then I could paddle, before coming back and doing some more reading in the evening. On Monday, I put in at Tommy Long Landing and paddled to the Savannah River and back. It was fairly late in the day when I launched (around 4 PM). I paddled down with a nice breeze and keep hearing thunder from pop-up storms that were all around, but never came close. I saw several small alligators but no snakes.  I could tell I was getting close to the river as this area is still tidal and the weak current was moving upstream, and the last half-mile or so before the confluence, the water changed from black to brown, as silt in the river water was being pushed up stream by the tide.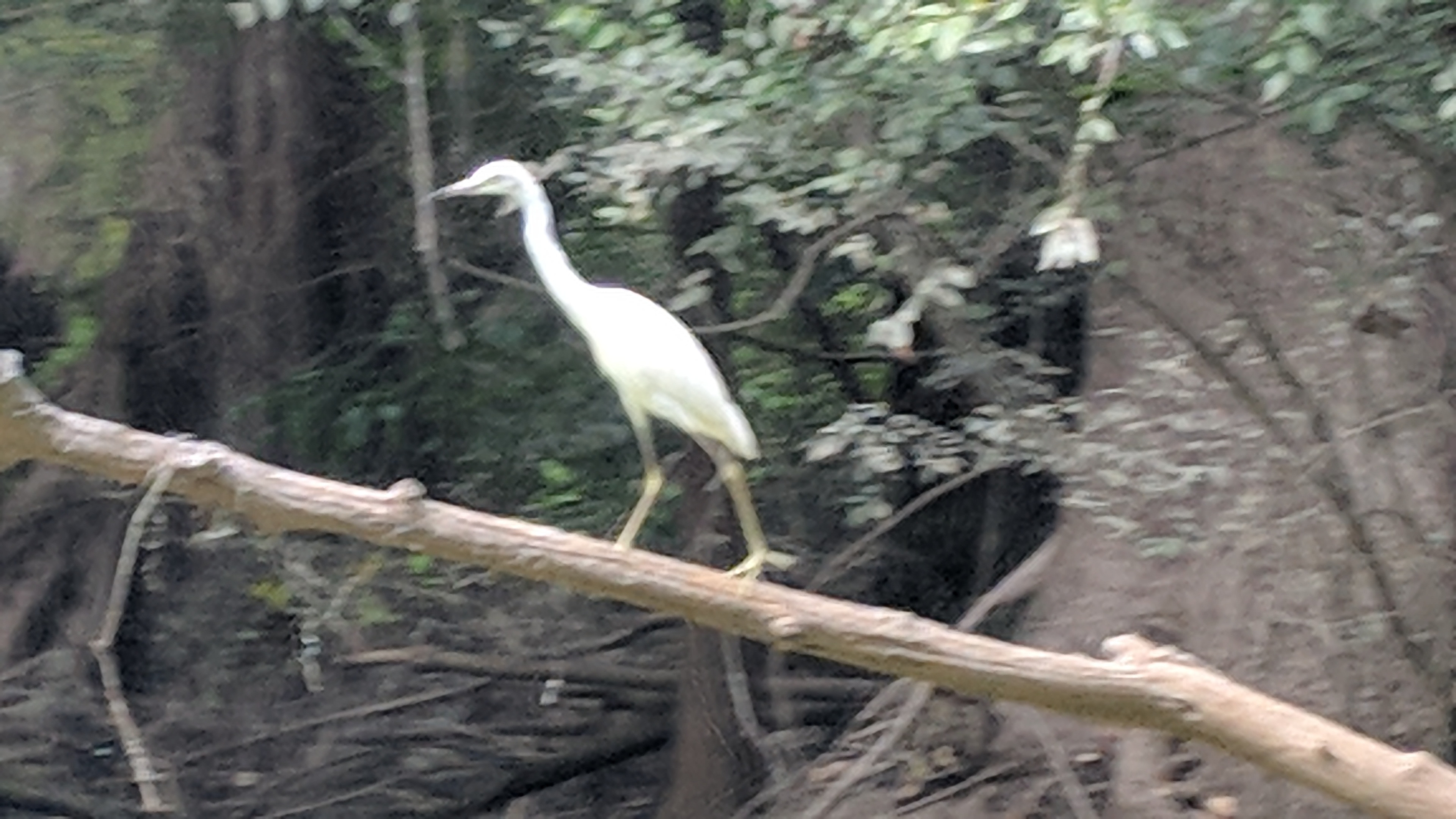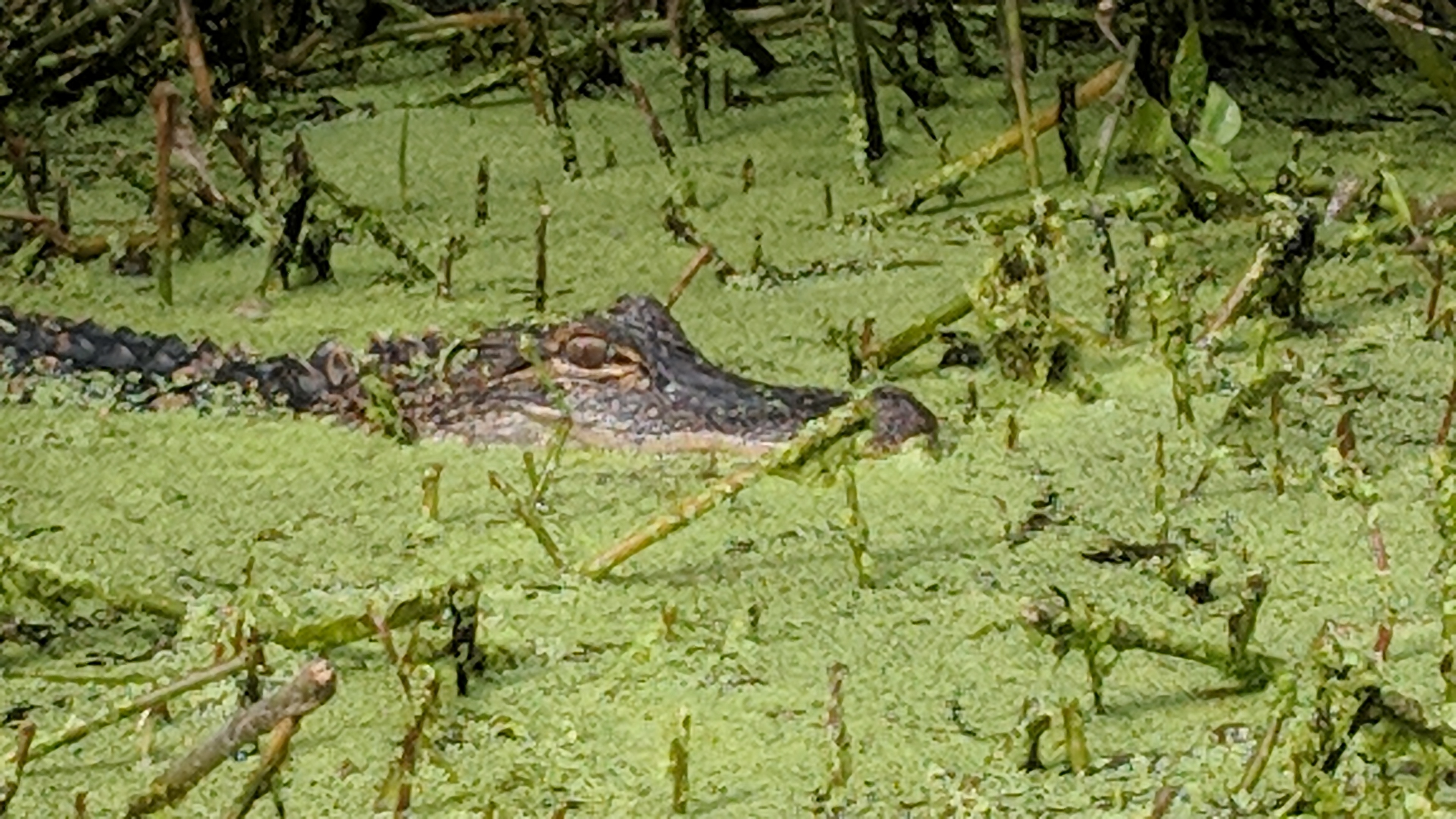 On Tuesday, I set again around 4 PM and launched at Long Bridge Road. I tried paddling upstream, but was only able to go a couple hundred yards before I came to a log jam and wasn't able to go further. I turned and headed south, under the bridge and was able to paddle maybe a mile before I could go no further. If I had a small handsaw, I could have cut a path and paddle a lot further, but I didn't have a saw and didn't want to get out in the muck and haul my kayak over the logs (that's a lot easier in a canoe).  So I paddled back and then did the loop again. Again, no snakes, but also no alligators. But I did see quite a few turtles and one curious kingfisher.
This is a historic area.  The New Ebenezer Community was the site of the Salzberger's settlement that dates back to the 1730s. The Salzbergers were Lutherans from Southern Germany and in the early 18th Century given a choice to convert back to Catholicism, to die or to flee. They chose the latter and signed up with Oglethorpe who was trying desperately to populate his new colony of Georgia. Seeing an opportunity at hand, Oglethorpe decided to place the Germans as a buffer between Savannah and the Creek Indians. There is still an active church in the community, which is the oldest church building in use in Georgia. There is also a neat old cemetery and when I got back Tuesday evening, I spent some time walking around it.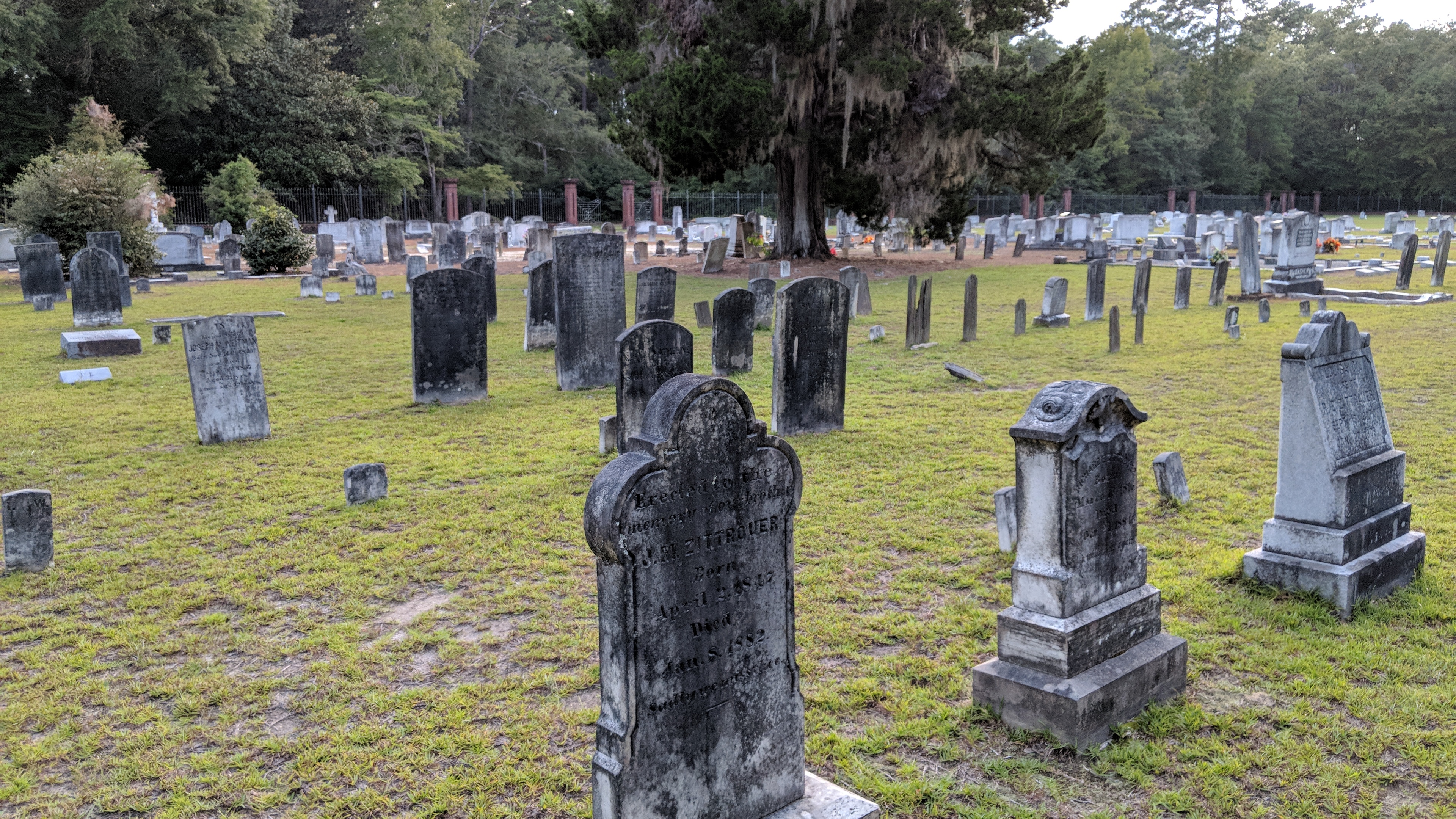 On Wednesday evening, I came home.