Much of this material was taken from my homily during Al's Memorial Service held at Skidaway Island Presbyterian Church on February 23, 2017.  Here I am able to quote all of the first two letters Al wrote Chuck Colson.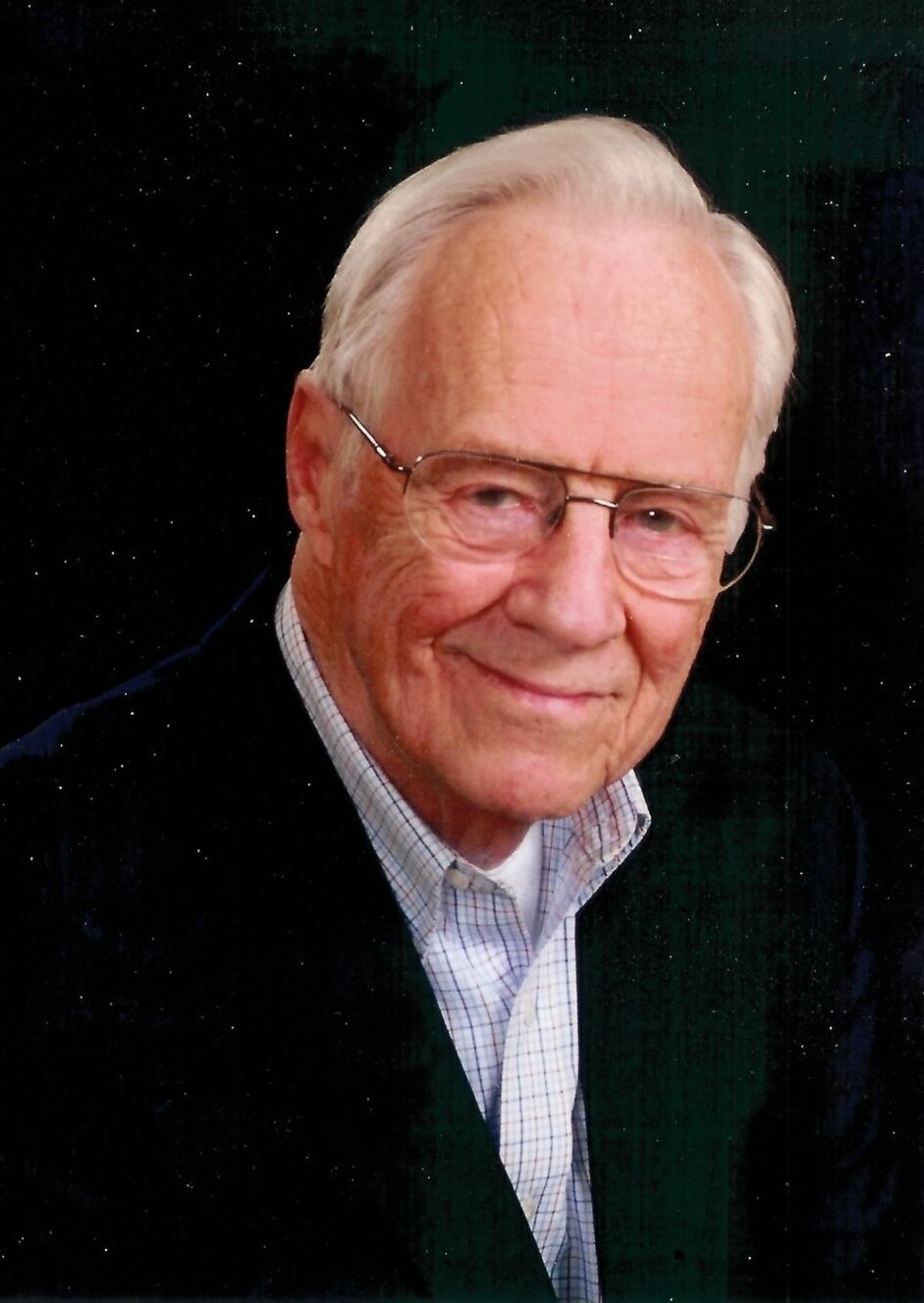 Al Steuber died two weeks ago.  I knew him as a gentle and humble man, who was always interested in what was happening at the church even though he was unable to participate much due to his wife's illness (Alzheimer's) and his own health.  I knew Al had been a very successful leader in business.  He had served as the president of Prulease Leasing (the largest holder of nuclear fuel in the nation), and was a vice president of its parent company, Prudential Insurance.  But I hadn't heard the full story of his conversion to Christianity. This changed when I sat down with his two daughters and a son-in-law to make arrangements for the service.
On May 5, 1954, toward the end of Al's tour of duty in the United States Navy, Al and Jane met in Providence, Rhode Island.  It was a day they'd always remember.  The two met through a sister of one of his shipmates.  After they were married, they had three children and Al was a successful in business.
But there was this one morning in the late 1970s that Al was not himself.  He was worried, had stuff on his mind and anger pinned up inside.  His wife was concerned.  As he left for work that day, she began to pray, worried that with his state of mind, he might have a car accident or say something he'd later regret in the office.  That evening, as was their habit, Al and Jane spent time alone, talking about the day.  Al confessed to Jane that while he was driving to work that morning, he felt a calming peace wash over him.  Jane then confessed that she'd spent the morning praying for him.  Becoming intrigued, Al who had written a defense of atheism in college, decided to look into Christianity.  Jane had attended Brown University with Chuck Colson, so he read Colson's first book, Born Again. Al was moved by the book of the former council for President Nixon who had spent time in prison for his connections to Watergate.
Colson's book and his wife's piety led him to pray and to seek God in his life.  He then wrote Colson a letter that appeared in Colson's second book, Life Sentence. 
Born Again has stirred me with hope that I can find meaning and purpose for my life.  I have never been moved to such emotion on the subject of faith and Christ.  I couldn't stop the tears which so many of the incidents you related brought to my eyes.  I was ashamed of myself for such lack of control.  I moved to another room so my family wouldn't notice this strange reaction.  At one point–your testimony at Brother Blow's Tuesday night service–I actually began sobbing.  I was startled and shaken by my lack of composure and yet, at the same time, happy that I could feel such emotion.
Then, I prayed.  I prayed for guidance in how I might truly accept Christ and become, at least, a "baby in Christ."
I've achieved "success" as it is commonly measured and have a loving, Christian wife and three bright, healthy, straight-arrow children. Still, I'm the mid-40s guy you describe, afraid I'm losing my grip, unhappy, perplexed and ashamed before God that I am not happy because I'm so fully blessed.  I have gotten up in the middle of the night to stare across an empty living room, consumed with anger toward my "enemies" and planned how to manipulate and maneuver them as well as to ponder how I am being manipulated and maneuvered.
To me, your most important message is that acceptance of Christ and understanding of its meaning is a continuing growth experience.  Somehow, I have always felt it must be a one-time, cataclysmic occurrence from which point forward a person has totally "different" feelings, attitudes and behavior toward others.  But now I think I understand these are only awakenings.  I'm truly excited and I desperately wish to be born again.
Sincerely,
Alan Steuber
Wayland, Mass.
Not only did Colson write Al back, he called a friend of his, Tom Phillips, the president of Raytheon Corporation.  Phillips lived in an adjacent town and led a Bible Study for businessmen.  Phillips invited Al to his Bible Study.  Through Phillips discipleship, Al began to mature in the faith.  A few weeks later he replied to Colson's letter, which is also found in Life Sentence, saying:
Dear Chuck,
The past five weeks have been the most remarkable and wonderful weeks of my life. When I felt compelled to write you after reading Born Again I looked upon it as some sort of emotional catharsis.  I realize now my letter was a cry for help and I now understand the way Christians respond to such a plea.
When Tom Phillips contacted me I was startled, even a little wary.  It was one thing to write a letter, but was I ready to discuss these new and strange emotions with a man I didn't even know?
I have been attending a weekly prayer breakfast with Tom these past four weeks and it has been thrilling.  The first time there I had something of the same reaction you expressed in the book. "Do grown men really sit around in a public restaurant and openly discuss their deeply personal experiences, talk about Jesus Christ as if He were sitting at the table with us, pray aloud?"  But they do and now I do also.  Brotherhood in Christ. I know what it means!
I also know what it means to be a "baby in Christ."  I have so much to learn, so much growing to do.  But each day is a wonderful experience as I read and search for truth and understanding in prayer and discussion with my new Christian friends.  I'm like a starving man suddenly placed at a banquet table.  I haven't yet disciplined myself.  I devour every piece of Christian reading I can lay my hands on.
God bless you,
Alan Steuber
Al had committed his life to Christ.
As a Christian, Al found joy but also there were moments that tried his faith, such as when his beloved Jane was diagnosed with Alzheimer's.  Yes, Al like many of the Psalmist before him, was mad at God.   After all, he'd depended on Jane all these years to provide him a peaceful sanctuary at home.  And as her diseased progressed, Al found himself doing many of the task she used to do.  Later, Al would credit God for giving him the strength and changing him internally that allowed him to become the caregiver for the one who had cared for him while he served as the family's provider.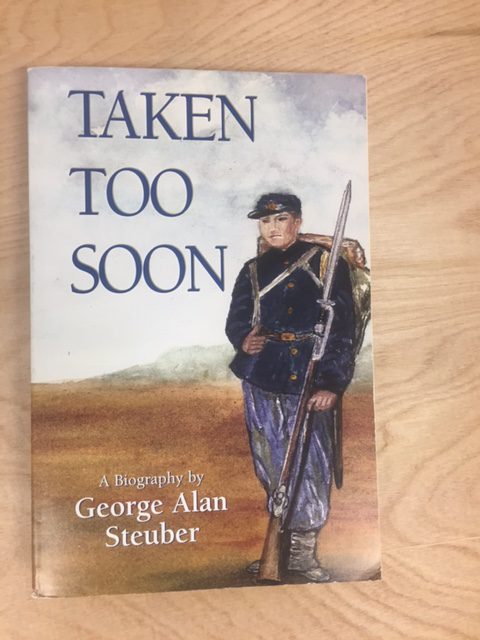 In his retirement years, Al played golf and took up many hobbies.  He was also active in church, serving as an Elder.  Inspired by Colson, he became involved in a prison ministry.  And in his spare time, he wrote a historical novel titled Taken Too Soon.  It was based on his great-grandfather, for whom he was named.  His great-grandfather served the Union in the Civil War.  In the Battle of New Market (Virginia) in 1864, he was wounded.  The wound would eventfully, in 1869, claim his life.  Al had come across his great-grandfather's diaries, which he described as an "eloquent Christian testimony."  Through great research and his writing, Al sought "to give meat and marrow to the ancestor none of us will ever know in this life."
Thankfully, many of us had the pleasure of knowing Al.  Hopefully, Al's testimony will continue to move people to seek out the peace offered to those who follow Jesus Christ, just as he found such a peaceful message in his great granddaddy's diaries, in the writings of Chuck Colson, and in his wife's gentle Christian piety.